Dear Golfers,
As you probably have heard, all counties in Southern California have lifted the restrictions placed on golf.
In conjunction with our allied partners, we're launching a regional "Do Your Part, Play Safe" campaign to remind all golfers that with these resumptions comes a new set of golf-specific public health guidelines, including an emphasis on strict social distancing. Adhering to these guidelines is key to our ability to keep golf facilities open and your feet on the fairway.
Please share these messages with your fellow golfers. We're all in this together.
Over the past several weeks, golf industry leaders helped position our sport as one of the first recreational activities to be restored once government and health officials deemed it safe to do so. Our positions of patience, perseverance and public health safety have paid off.
"Play Safe" acknowledges the important advocacy work conducted by golf industry regional leadership on behalf of Southern California's golfers, golf facility staff, food and beverage employees and maintenance workers.
All of us must be mindful of our new playing conditions during this pandemic period. It's not only about protecting your own health; it's about protecting the health and welfare of everyone around us.
While we are certain you're eager to play with your regular group, participation in club events and enjoying social time at the 19th hole is still forbidden. It's important to remain patient and heed the guidance of our medical experts. Normal will come, just not right now.
Before you head out to play, reach out to the facility. Most courses have posted dedicated guidelines on their homepages.
The ball has landed in our fairway. We are being granted an opportunity to enjoy our game again.
But we must all act responsibly. We must earn the ongoing trust of the public and our public health leaders. Rest assured, golf will be watched closely. Officials will act decisively if we disregard their guidelines. So, let's play it safe.
We know you're ready to rise to this challenge and do your part. By doing so, the Southern California golf community can play through these circumstances together.
Sincerely,

Kevin Heaney
SCGA Executive Director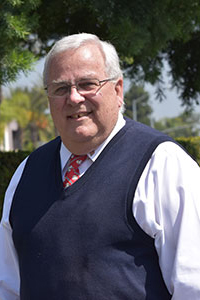 Tom Addis III, PGA
SCPGA Executive Director