How, When and Why We Use the Lift, Clean and Place Rule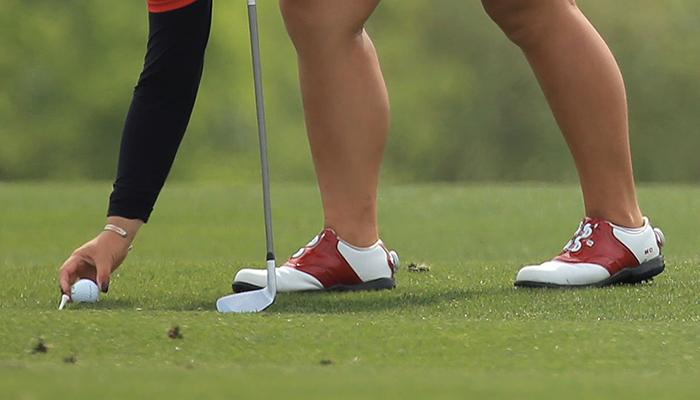 "It Never Rains in Southern California" was a catchy tune that topped the US Billboard once upon a time and established an irrefutable reputation in the Southland that came with insufferable stretches of drought. For golf courses, this meant being resourceful and conscientious about irrigation plans. For golfers, this meant consistent playing conditions that often made us the subject of envy. We are, without a doubt, a spoiled bunch of fair-weather golfers! Recent months have served us a heavy dose of reality in the form of rainfall that saturated our grounds and sidelined our outings. Unlike Oregonians who would play through rain or shine, Californians took shelter. Once we were able to partake in our incurable addiction, we were met with varying degrees of wet conditions that raised debate and disagreements. When is it appropriate to take relief? To what extent should relief be granted? Here at the SCGA, we aim to simplify the rules wherever possible to promote fair play and reduce fuss!
Puddles from rain, otherwise referred to as temporary water, fall under the category of abnormal course conditions. Whenever there is an abundance of such conditions throughout the course that may cause muddy ball situations, there are one of two special relief procedures that a club or committee may adopt as a local rule. Model Local Rule E-2 (Cleaning Ball) is the friendlier relief procedure as it allows players to lift, clean, and place the ball on its original spot in specific areas or throughout the general area – this includes everything inbounds between the teeing area and putting green of the hole being played, except for bunkers and penalty areas. Model Local Rule E-3 (Preferred Lies) limits relief to areas cut to fairway height or less – this means the short stuff. Additionally, the size of the relief area must also be specified, i.e. one club-length, 6 inches, etc. from the original spot, also referred to as the reference point for measurement sake. In either case and to avoid senseless penalties, a player should mark their ball before touching it and never return the ball to a spot that is closer to the hole from the original spot. While considering these relief options, bear in mind the adverse effect on pace of play whenever lifting is allowed.
Knowledge and understanding the Rules of Golf is an understated benefit that serves players on every level. Disagreements on how to deal with iffy situations can often be placated by simply knowing how, when and where to apply the rules. If you're in charge of conducting events for your club, the Model Local Rules section of The Official Guide to the Rules of Golf offers descript language to help administrators prescribe the right course of action, such as the lift, clean and place procedures mentioned above. As it relates to handling the golf ball, the Rules of Golf devotes an entire section to Rule 14 which covers "Lifting and Returning a Ball to Play." This rule contains more pages than any of the other rules. Remembering the lengthy list of dos and don'ts can be daunting but the section is worth a read on a rainy day!